Medical Insurance Biller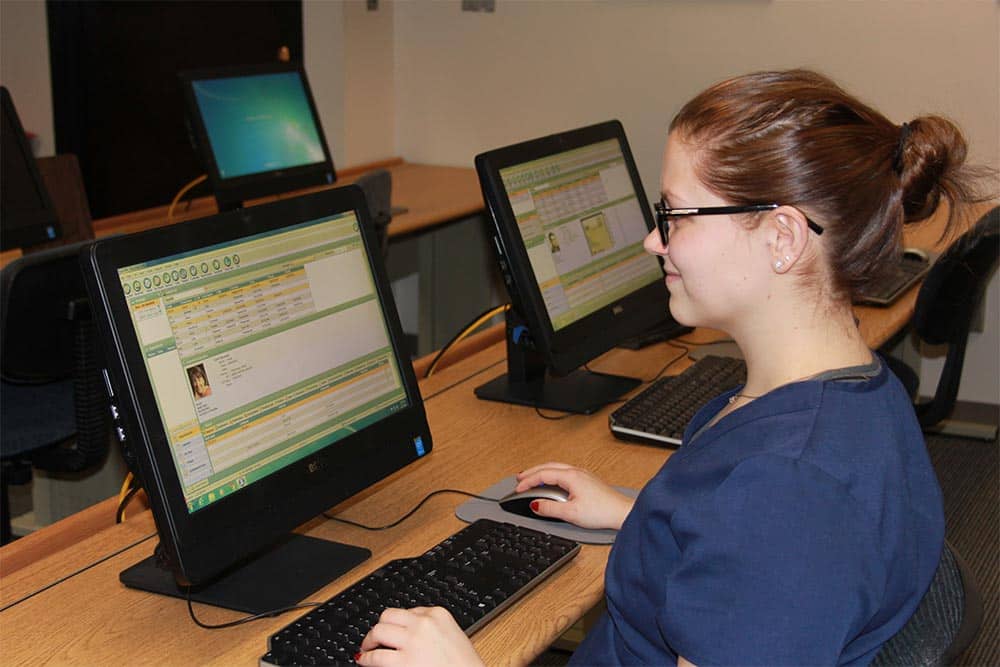 Medical Billing and Coding Program at Carnegie Institute in Troy, Michigan
Go with the leader in allied health education in Michigan since 1947. Our online and practical application classes (hybrid training) provides thorough, comprehensive education and a working knowledge of medical insurance billing skills and competencies. Develop your confidence in small class sizes, and one-on-one instruction with experienced faculty.
Students in our Medical Insurance Biller Program develop a working knowledge of medical billing and coding used in medical offices, medical clinics, health care centers, and urgent care facilities. Through the dynamics of lectures and computerized billing labs, students gain confidence early in their training before progressing to more complex insurance procedures.
Students develop the ability to correctly process medical insurance billing claims for all major insurance plans including:
BCBS
Medicare
Medicaid
Commercial Carriers
Students develop competencies in processing billing and coding claims by utilizing ICD-10-CM, CPT, and HCPCS coding references. Students learn to apply medical terminology and appropriate insurance language when abstracting patient information related to physician services and medical diagnoses. Proficiency is gained through application of billing principles.
Students develop skills managing
Patient charges
Accounts receivable
Uncollectibles
Payment posting
Electronic medical records (EMR)
Daily & month-end balancing practices
The medical billing software utilized in the classroom provides solutions for processing medical insurance claims, managing rejected claims, resubmission of claims, and troubleshooting uncollectibles. Internet sites supporting insurance carriers including WebDenis (BCBS), Medicare, and Medicaid are explored.
Students learn the importance of HIPAA guidelines, ethical behavior, and strong verbal and written communication skills, and the influence these skills have on cooperative, professional interaction between the medical biller, physician, patient and insurance carrier. The professional insurance biller adheres to the high standards set for the medical insurance billing profession.
Career Placement
A proficient medical biller is vital to the daily cash flow of a well-managed medical practice, and contributes directly to its financial stability.
Graduates of the Medical Insurance Biller Program are well prepared to meet the challenges of career entry positions in private practices, medical clinics, urgent care facilities and health care centers. Medical employers depend on Carnegie MIB graduates.
Other Programs Carnegie Offers:
Textbooks & Reference Manuals
| Publisher | Title | Author | ISBN | Price |
| --- | --- | --- | --- | --- |
| F.A. Davis | Medical Terminology | Gylys | 978-0-8036-3573-3 | $84.90 |
| PMIC | CPT Coding | PMIC | 978-1-939852-41-0 | $75.00 |
| PMIC | ICD-10 Coding | PMIC | 9781-939852-27-4 | $74.50 |
| Carnegie Institute | Reference Manual | Carnegie Institute | | $40.60 |