Financial Aid Programs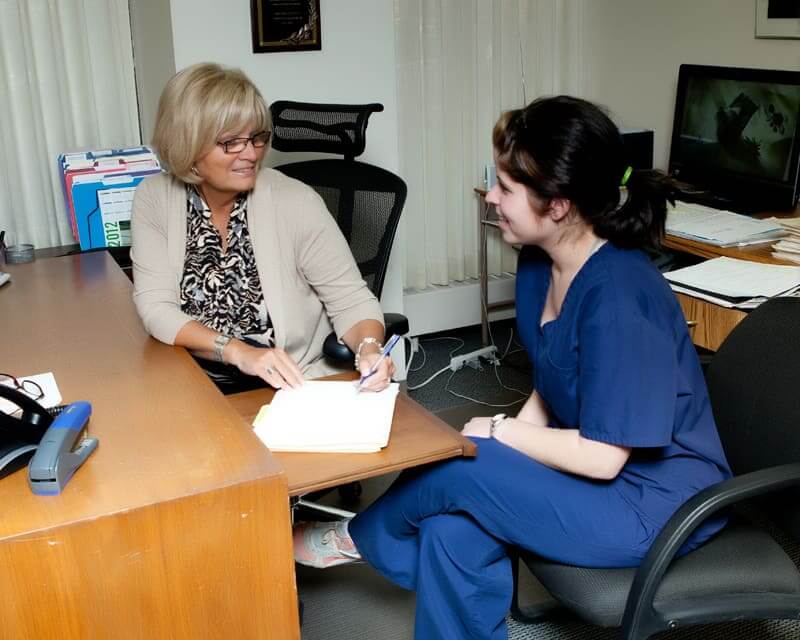 Carnegie Institute is an eligible institution under the Federal Insured Student Loan Program. Financial aid funds are awarded to supplement family or student tuition when family funds alone cannot cover educational expenses.
Although Financial Aid Applicants are accepted throughout the school year, Carnegie Institute recommends the students submit applications at least 6 weeks before the start of their programs to receive full consideration for available funds.
Financial Aid Programs
Students may be eligible for one or more of the following Financial Aid Programs:
Federal Pell Grant
Federal Supplemental Education Opportunity Grant
Federal Direct Subsidized Loan
Federal Direct Unsubsidized Loan
Federal Direct PLUS Loan
MEAP
MET
Approved for Veterans and Eligible Dependents
Workforce Investment Act (WIA)
UAW Tuition Assistance
CTF Scholarship
All loan recipients will be required to complete and submit documentation related to online Entrance and Exit counseling.
Title IV Student Loans
Federal Student Loans and Grants
Federal Pell Grant
The Federal Pell Grant does not require repayment. Eligibility is based on a student's educational financial need using the federally calculated formula specified in the law.
Federal Direct Student Loan
If eligible, the Federal Direct loan is obtained by on-line completion of a Master Promissory Note at https://studentaid.gov/. Dependent Students may borrow up to a maximum of $5,500 to apply toward their career education. Independent Students (self-supporting) may borrow up to a maximum of $9,500 per year to apply toward their career education. The Federal Direct loan is repaid in monthly installments with interest, starting six months after the last day of attendance.
Direct Loan Plus
The "PLUS loan is available to parents in assisting dependents with the cost of education. The maximum loan is the student's cost of attendance, less other financial aid. A "PLUS" loan may be obtained by online completion of a Master Promissory Note at https://studentaid.gov/. Repayment of this loan begins within 30 days of issuance and is repaid with interest.
Department of Veterans Affairs Benefits
Carnegie Institute is approved to accept students who are eligible to receive Veteran's Administration Education Benefits.
If you served on Active Duty you might be eligible to education benefits offered by the Department of Veterans Affairs. For example, The Post-9/11 GI Bill® provides financial support for educational and housing expenses to individuals with at least 90 days of aggregate service after September 10, 2001, or individuals discharged with a service-connected disability after 30 days. You must have received an honorable discharge to be eligible for the Post-9/11 GI Bill ®.
If you are currently serving in the military, you may be eligible for funding offered through the Department of Defense Tuition Assistance program. Check your eligibility status and the amount for which you qualify with your Service prior to enrolling.
If you are the spouse or child of a service member who is on active duty, Title 10 orders in the pay grades of E1-E5, O1-O2, or W1-W2, you may be eligible for financial assistance from the Department of Defense for education, training, and/or the occupational license and credentials necessary for a portable career.
If you are the spouse or child of a service member, you may be eligible for transfer of the service member's Post-9/11 benefits to you.
Private Funding
Students are encouraged to research alternative funding sources should the available Federal aid be insufficient to meet their educational needs. For additional information, student should contact the Financial Aid Office.
Code of Conduct
All employees of Carnegie Institute are prohibited from any conflict of interest activity with respect to Title IV loans. Employees with loan-related responsibilities must abide by the following Code of Conduct.
Employees are prohibited from:
Entering into revenue-sharing arrangements with lenders
Participating in opportunity pools with lenders
Accepting gifts of more than nominal value from lenders
Receiving compensation for consulting services to education lenders
Permitting lender staff to assume financial aid office staff functions
Exclusions from the gift ban:
Providing brochures, workshops or training related to loans, default prevention or financial literacy.
Food, refreshments, training or information items furnished as part of a financial aid professional training session.
Borrower benefits.
Entrance and exit counseling "services", as long as the school controls the counseling (whether in person or via electronic capabilitites) and such counseling does not promote the products or services of any specific lender.
Philanthropic contributions that are not made in exchange for loan volume.
State education grants, scholarships, or financial aid funds administered by or on behalf of a State.