75 Anniversary Stories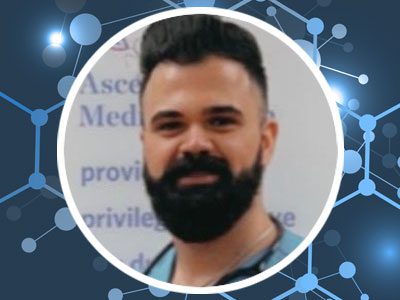 Rami wishes Carnegie Institute a Happy 75th Anniversary celebration! As a graduate from two programs at Carnegie, the Medical Assistant Program and the Massage Therapy Program in 2009 and 2017 respectively, Rami works full-time as an Office Manager at Get Well Urgent Care! Congrats to you Rami for your professional successes and accomplishments!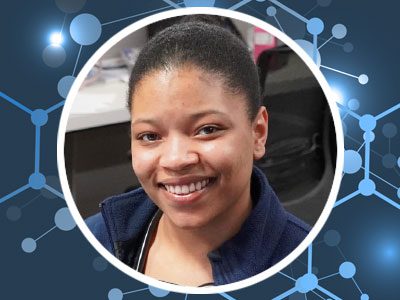 Imani graduated from the Medical Assistant Program at Carnegie Institute in May of 2020 and has been working as a Medical Assistant at Honor Community Health's Family Medicine Center since October of 2020. Imani states, "Learning at Carnegie Institute was a pleasure, I felt overly prepared to enter the medical field due to the great educational staff. The thing I appreciated most about Carnegie were the instructors. You really feel like they have your best interest at heart. I believe Carnegie is a great starting point for anyone interested in medicine."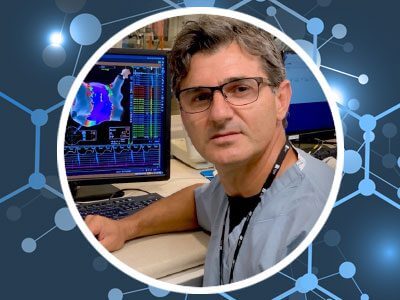 In 2011, Alket P., graduated from the two year Invasive Cardiovascular Technologist Program at Carnegie Institute. Soon after graduation, Alket earned the prestigious RCIS and the RCES national credentials through Cardiovascular Credentialing International (CCI). Alket is a Senior Field Clinical Application Specialist for Abbott Laboratories direct clinical support to Cardiac EP physicians in cardiac labs at various hospitals. He maps complex cardiac arrhythmias, facilitates product training and participates in clinical studies and data collection.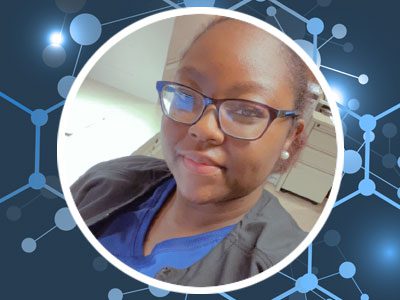 I work for premier surgical specialist in Rochester as a Medical Insurance Biller for surgeries and wound care. I also do onboarding for surgeries which includes insurance verification, pre-authorization and clearance for surgery. I also do charge entry in payment posting from patients and insurance companies.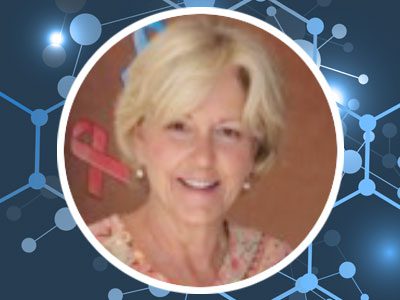 Medical Assistant graduate from our first part-time, two year, evening program in 1980. Great 2 year program. I have had a 40 year career and currently I am a Clinical Support Manager at a large cancer center in SE Florida. I owe it all to my foundation at Carnegie Institute in Troy.
I work for Henry Ford Health Services as a Medical Assistant and enjoy what I do! I graduated from the Medical Assistant program in 2019 at Carnegie Institute.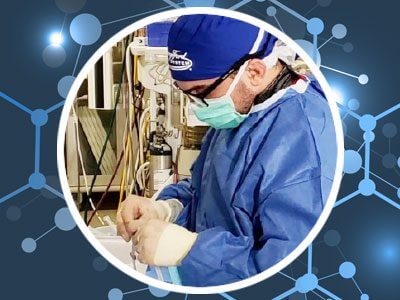 Carnegie, Mr. Bennett and the supporting staff have all made a tremendous impact in my life's story. I thank you all so much for the education, experience and opportunity. Truly humbled. "Being a student in the Invasive Cardiovascular Technologist program, I gained confidence, a variety of skills and built a solid foundation for my professional development. The courses in Anatomy, Physiology, Pathology and Hemodynamics were tremendous assets and are approaches I use regularly in my current role as a Coronary and Peripheral Clinical Specialist. The instructors in each course were patient, knowledgeable, understanding, and highly skilled. I have recommended and will continue to recommend this program to anyone wanting to start or expand their career. Carnegie is a fantastic health technology institute that has truly changed my career trajectory for the best. The experience and education provided by Carnegie Institute has been invaluable to me; It is truly one of the best investments I have made!" Today, as a Clinical Specialist with CSI, I have supported many cases with physicians across 5 states thus far (Michigan, Colorado, Wyoming, Montana and Washington). A testament that one opportunity used wisely can change your life dramatically. Thanks again for that exact opportunity Carnegie. I will always remember my roots! Happy 75th Anniversary Carnegie!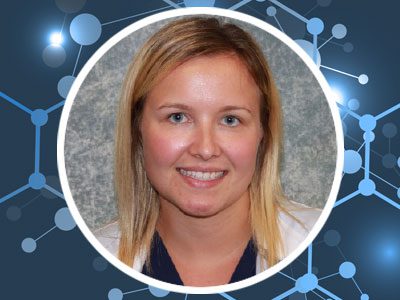 I do not have any pictures of myself at work. However, since I graduated from the echo program I have accepted a full time position in pediatrics at Ascension St John Children's Center Pediatric Cardiology. I enjoy learning new congenital heart defects each day from the doctors as well as my fellow sonographers. I get the patient's height, weight, EKG, and echo if the doctor orders one. I am also responsible for scanning some documents into the patient's chart when the doctor has completed their note.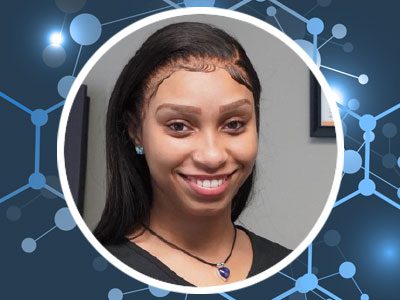 Kwanae graduated from Carnegie this past year and has already made an impact as a Medical Assistant at Honor Community Health's Baldwin Health Center. Kwanae says, "I am a proud Carnegie Institute graduate (Class of 2021). I Love my job as a Medical Assistant. I am currently employed at Honor Community Health where I completed my externship and was hired full time afterward. I have used all of my medical skills and I love the field that I am currently working in. Thank you for all of the hands-on experience and support I have received from all of you."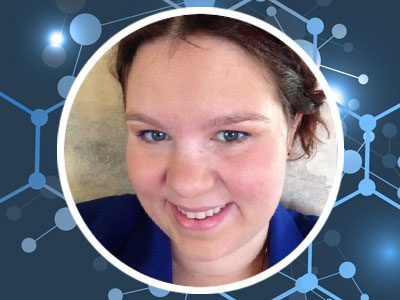 I just wanted to send a note to say thank you so much for my Carnegie Institute education! I have always thought so highly of the education that I received in the Medical Assistant Program, and especially the mentorship that the brilliant faculty were so kind to provide to me. After working as a Medical Assistant for a couple of years, I sought to join my faculty mentors in the profession of Nursing. I obtained my BSN, and spent years working in ER/Trauma. Following my ER/Trauma experience, I decided to pursue a career in education and teaching other nursing students. Most recently, I started a trajectory into nursing leadership and now serve as the Chief Nursing Officer for a rural health system in the State of Washington. I often think back of my time at Carnegie, and feel so grateful for the foundation it provided me.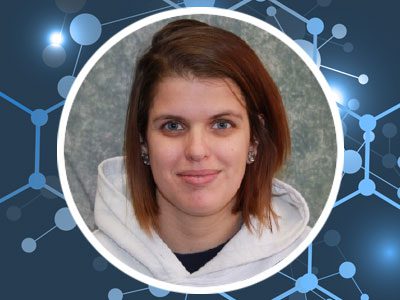 I graduated in 2019 from the Medical Assistant program. I'm so happy I chose this program and school. I work at McLaren Macomb Hospital. I work in the Ortho trauma Dept. I have been there for two and half years. Some of the things I do are take out sutures and staples. I get to see some amazing injuries and hear patients' stories. Some might make you cry some make you laugh. I see patients anywhere for 6 months old to 100 years old. Things may be hard right now with Covid but we find ways to always pick each other up. We call each other family.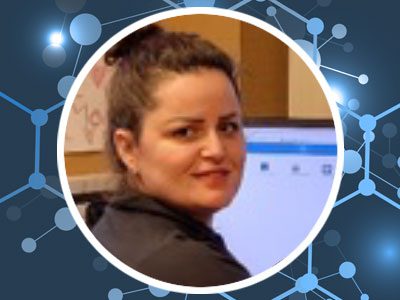 I'm doing very well since I finished the Medical Insurance Biller Program at Carnegie Institute. I have been working as a Medical Insurance Biller for a large Pulmonary office made up of 10 doctors in Rochester Hills. It will be 4 years with this practice in February. I like my job and it was the best decision I made. Thank you to the Instructor, Brenda Gardner! I got my confidence and good guidance from her. I remember her advice and it is always with me.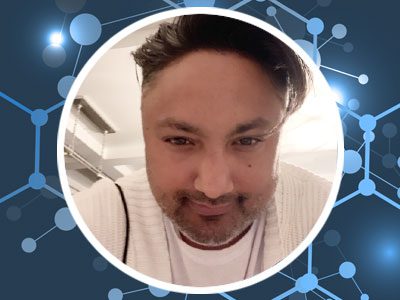 Graduate of Carnegie's Cardiac Electrophysiology Program and a Registered Cardiac Electrophysiology Specialist (RCES). Manu worked 9 years in Arrhythmia Surgeries before being promoted to the Academic arena. Currently, Manu is a Professor of Cardiovascular Technology at a community college in Canada. Manu states, "I am grateful to have been a part of the Carnegie experience. The faculty and staff were incredible with helping me grow in my personal and professional life. Happy 75th Anniversary"!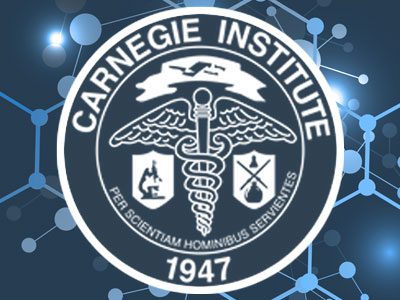 Celebrating Karen who graduated in 1993 from the Medical Assistant program, almost 30 years ago, at Carnegie Institute and states, "had a wonderful class and school experience". Karen's career was very successful and she worked at St. Joseph Mercy Oakland for 15 years, then moved to Quest Diagnostic for 2 years, Clarkston Medical Group for several years and now is back at St. Joseph Mercy Hospital where it all began! We congratulate you Karen for a long and wonderful career in medicine! Thank you for all you do for your patients!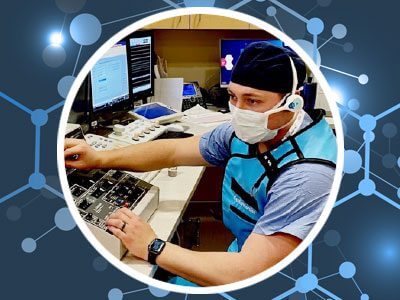 I was so excited to take what I learned at Carnegie Institute from the Cardiac EP Program and relocate to Colorado. I work at Saint Joseph Hospital and my specialized education prepared me very well for the career responsibilities. There aren't many schools in the nation that teach this specialty training, so I feel very fortunate that this education opportunity was afforded to me.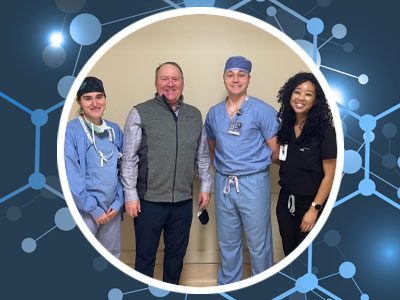 "We appreciate our partnership with Carnegie Institute.  As a Cardiovascular Service Line Leader, I know when I interview or hire a graduate of the Invasive or Cardiac EP Program at Carnegie Institute, Troy Michigan, I am getting a well-trained technologist who is very prepared to enter the workforce." "Carnegie Institute students and graduates are well-trained, professionals and are ready to come to work each day and dedicate themselves to their patients and team. I've hired 3 graduates in the last few years and would like to hire more". Pictured from L to R: Erica M. Class of 2020, Jon H., Director, Devon R. Class of 2020 and Leah C. Class of 2017.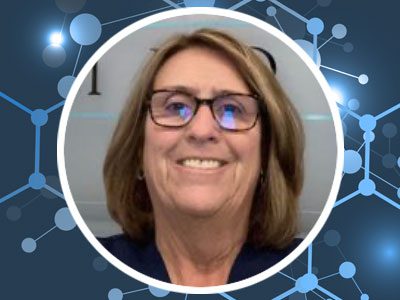 I am a proud Carnegie Institute graduate, Class of 2011. I loved my days as a Medical Assistant. I am currently a Regional Practice Manager for a busy Pelvic Rehabilitation office. Thank you for all the great hands-on experience.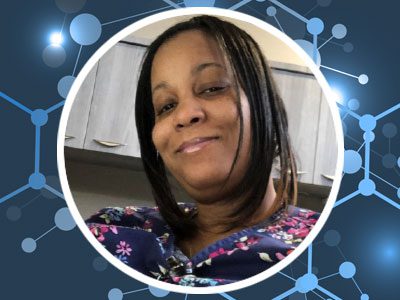 I graduated from Carnegie in 2016 as a Medical Assistant and have been working for Henry Ford ever since. I'm glad I took the time to further my education as a Medical Assistant, but I didn't stop there. I came back to Carnegie to complete the Pacemaker Technician program in 2018 and have been working for a company named Zoll as a PSR ever since. Zoll delivers technology that advances emergency care and benefits patients.
Heather has been employed with Honor Community Health for more than a year now and is the Office Manager for its Plum Hollow Center as well as an allied health educator for the company. Heather graduated from Carnegie Institute in 1996 and went on to earn a Bachelor degree and a Master of Health Administration degree.  Heather was a faculty member at Carnegie for 3 years. Heather states, "My Carnegie education is the backbone of my entire medical career. It has opened many doors for me, as employers know that I am dependable, flexible, and able to learn and adapt to the constant changes in medicine. My education at Carnegie made the transition to the educator role seamless. I was able to apply what I learned in a new way, to take my experience and know that new hires are being taught the correct way to perform clinical skills in the office." Happy 75th Carnegie!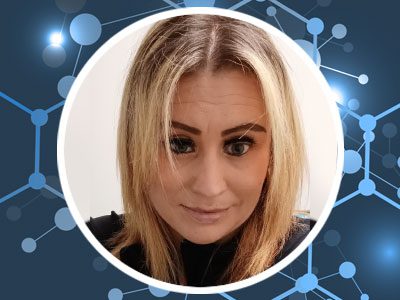 I work in Neurology at Henry Ford West Bloomfield Hospital as a Medical Assitant. Sometimes I travel to different Henry Ford Neurology locations. I have been in charge of assisting our chief of Neurologist with her botox Clinics, assisted with skin biopsies and occasionally Lumbar Puncture. I also draw blood, inject medications and room patients which involves vitals, screening, and medication reconciliation. I have been in charge of Prior Authorizations for Medications and have assisted with Disability and FMLA paper work. Last but not least I do patient scheduling.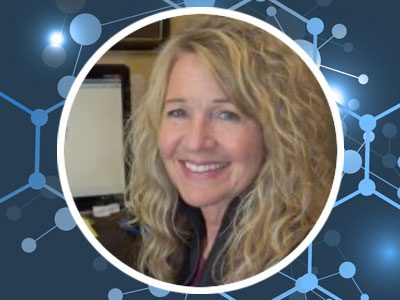 An alumni from 2006, Lynette graduated from the Medical Assistant program at Carnegie Institute and has been employed for 16 years in medicine. Lynette is the Practice Manager for 6 doctors at a busy, family physician practice. She worked as the Lead Medical Assistant for several years before being promoted to Practice Manager 8 years ago. Congratulations Lynette as we celebrate special graduates, like yourself, for your professional accomplishments!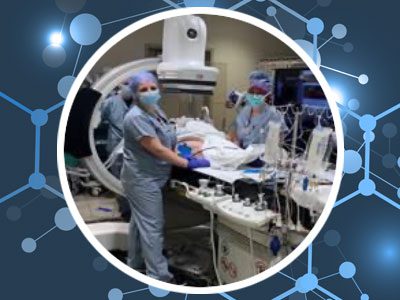 Julie Huber, BSN, RN, Nurse Manager, Heart and Vascular Services, Beaumont Hospital – Royal Oak Medical Employer, Julie Huber, BSN, RN, Nurse Manager at Beaumont Hospital, Heart Rhythm Center, Pacemaker Clinic and Non-Invasive Cardiology Lab states that her department is made up of 7 Special Procedure Technologists and 5 are from Carnegie Institute! Two Carnegie graduates pictured are from the Cardiac EP program, Mila and Entela, as they are prepping for an AF Ablation.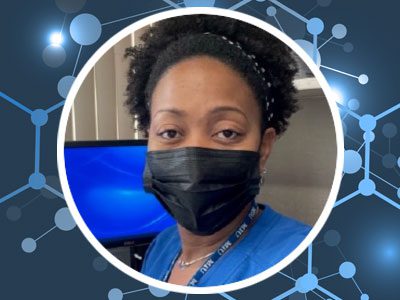 I am so happy to have been a part of the Class of 2004 at Carnegie Institute! My experiences there gave me the tools needed for my 17 year long career at the Michigan Institute of Urology! Students at Carnegie were taught to strive to be the best that they could be! I would like to thank each and every one of my teachers! Very much appreciated! Happy 75th Carnegie!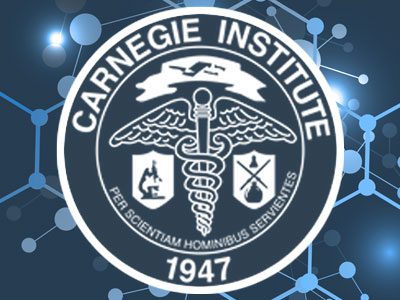 Happy 75th Carnegie! I graduated from the Invasive Cardiovascular Technologist program in 2017. I was employed at Henry Ford Hospital in the Cath lab in Detroit and decided to relocate to Traverse City. I am currently working in the Cardiac Electrophysiology Department at Munson Medical Center in Traverse City and love it!
Alumni Testimonals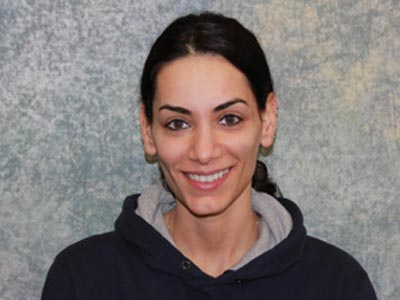 "The instructors are the reason I have come so far and learned all I did."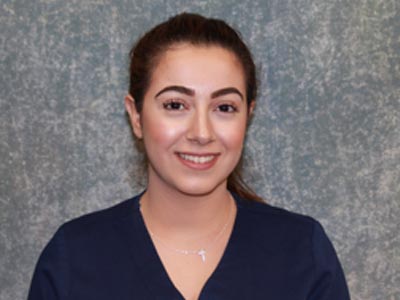 "Great school, amazing instructors. Thank you for teaching me a lot of important things."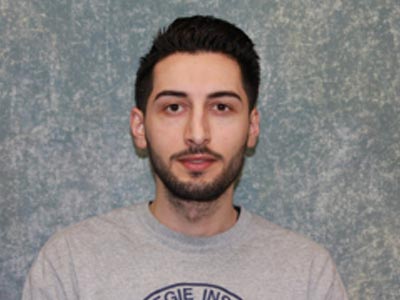 "The hands on equipment made for a good clinical experience."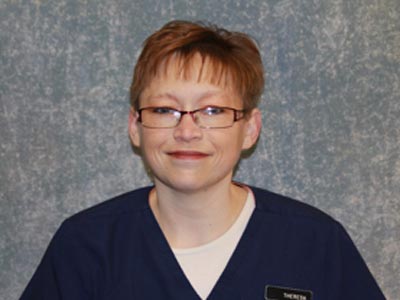 "I feel that without this training and direction, I would not have gotten the job in the medical practice where I am currently working."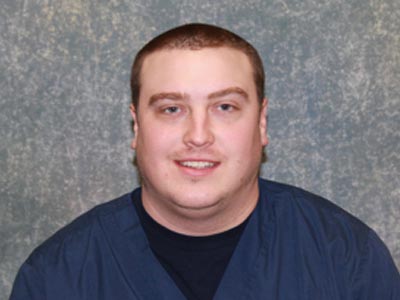 "I feel well-prepared and confident to perform my job in a hospital setting."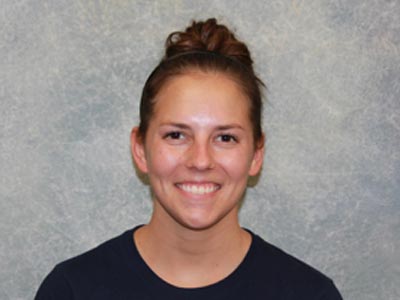 "Getting plenty of hands-on experience before placing us in clinicals. Also all of our instructors have taught us well in preparation for student boards and scanning knowledge."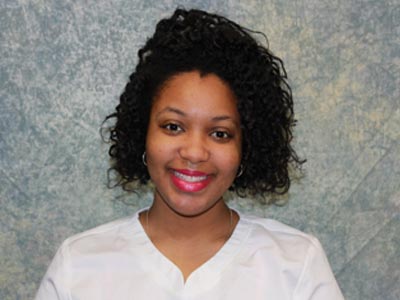 "The strength of the program is the hands-on activities. Best instructors I've ever had."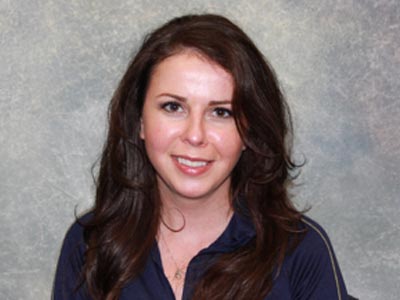 "Instructors are irreplaceable with profound knowledge. Personal, close classroom setting with great clinical experience."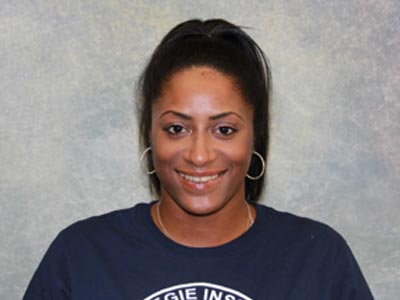 "The quality of my preparation was excellent overall."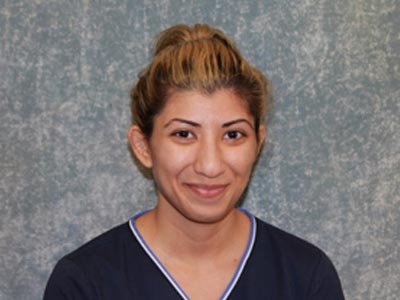 "Thank you to all the instructors for your dedication in helping me in my classes. You all do an amazing job."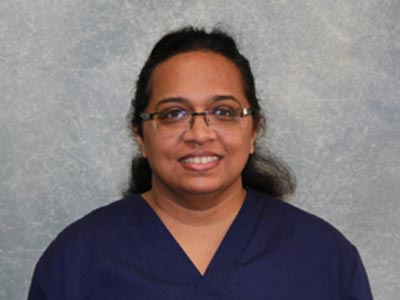 "The program is very dedicated to bringing the best out of every student. Excellent environment to help students study their material. I loved the program."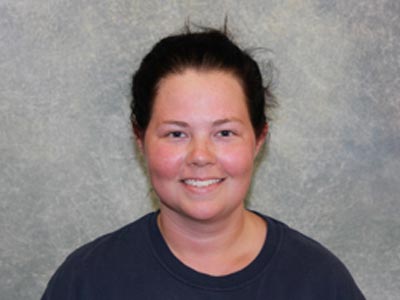 "I enjoyed the hands-on experience and learning the technical side of EEG theory."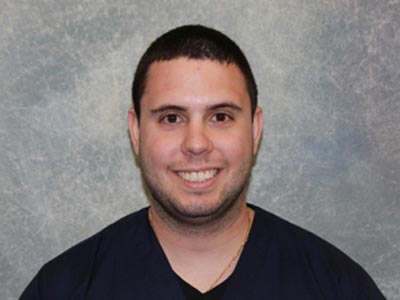 "Instructors are passionate and willing to help anyone at anytime."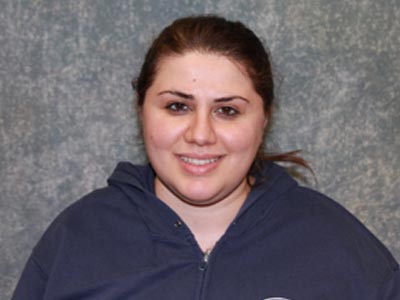 "I enjoyed learning about the use of insurance websites and how to work the rejected insurance claims."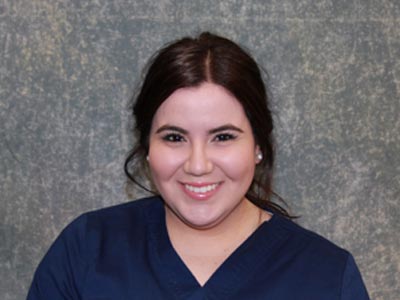 "I was prepared for my clinicals and externship. Our classes, especially hands-on, helped me prepare."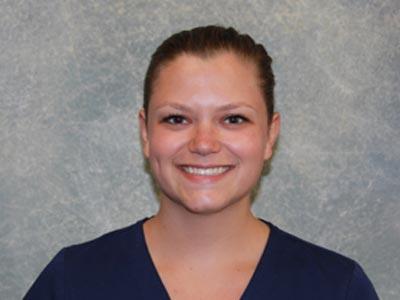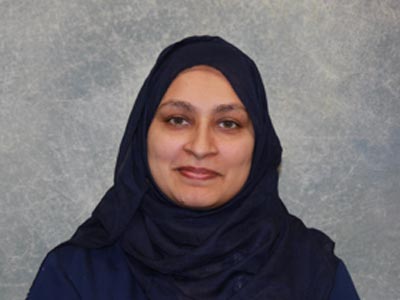 "Excellent instructors; technical ability and understanding concepts were two strengths."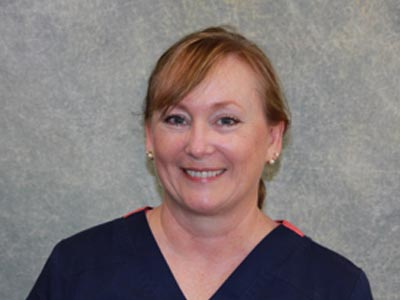 "The instructors knowledge is amazing! I felt that I received a top notch education in all aspects of massage."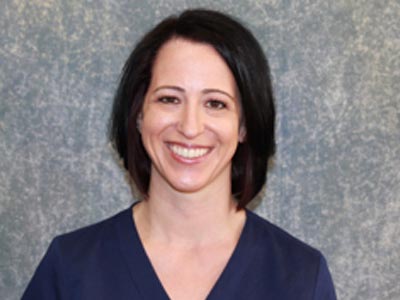 "Everything I learned in the MA program has been right on target with what I do at my job."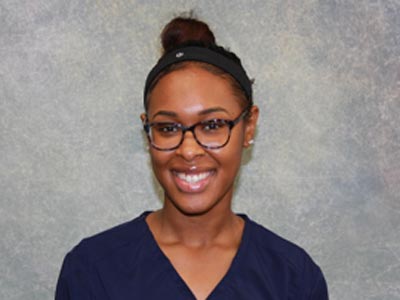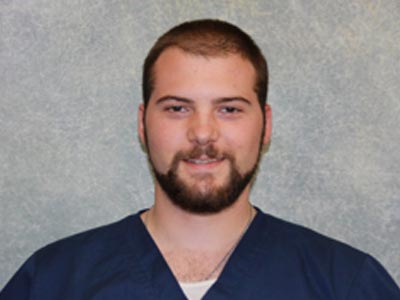 "Great Program. You get out of it what you put in to it."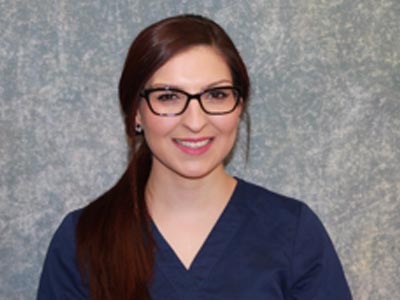 "All of the hands-on scanning at school really helped me prepare for clinicals. The instructors are amazing and very helpful!"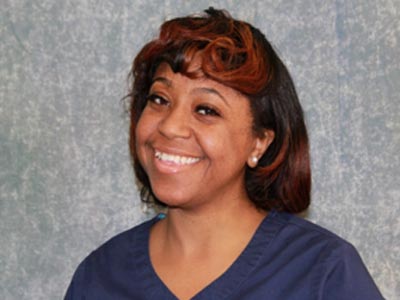 "I recommend Carnegie Institute to anyone who is looking to go into the medical field. You will not be disappointed."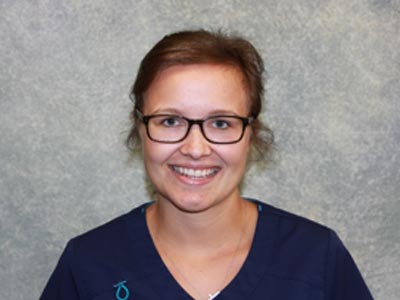 "The program gave a wealth of knowledge in how to perform various procedures. Instructors also made sure we understood 100% of what we had to do."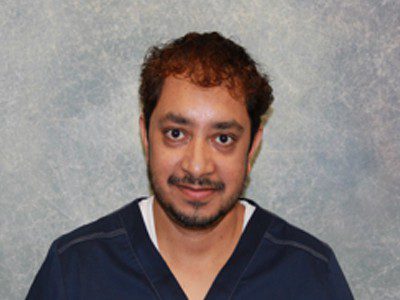 "One of the best schools in the State"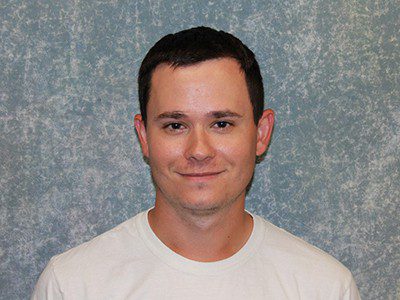 "Knowledgeable instructors; well connected to employers."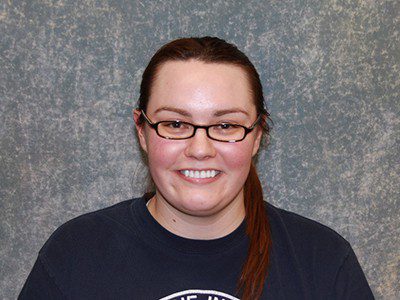 "The program provided me with an understanding of a broad range of cardiovascular diseases, treatments and procedures."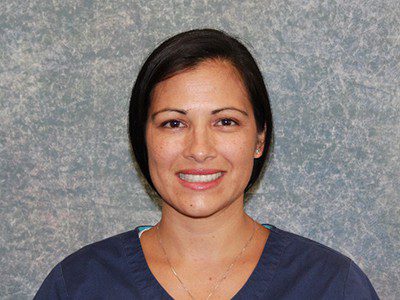 "The overall quality of my preparation while in school was very good."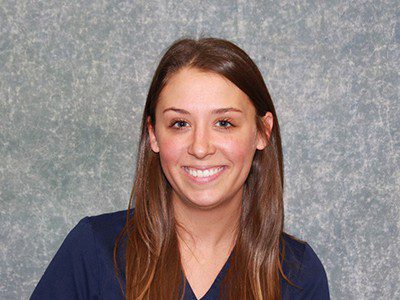 "The program prepares you very well for clinicals."
"Excellent instructors and a good amount of practice hours during the program."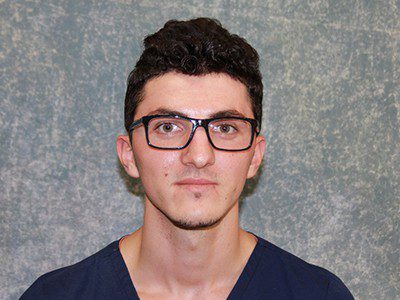 "The hands on practice and review of material again & again were strengths in this program."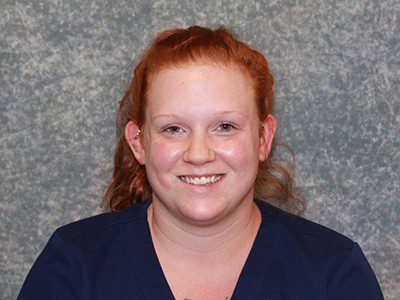 "Very in-depth program which fully prepared me for externship."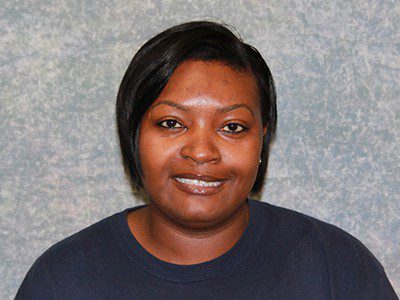 "I loved everything about Carnegie."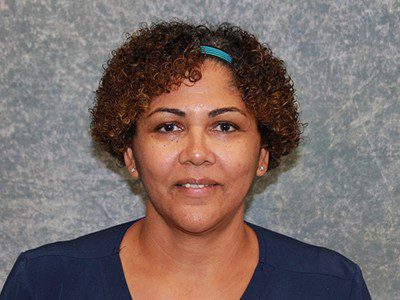 "I was confident going into the work place."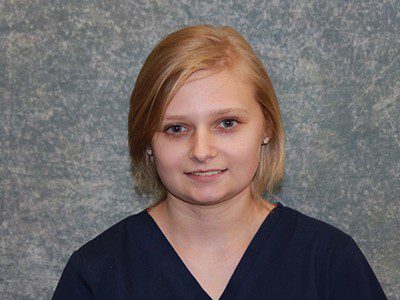 "This program helps build self confidence."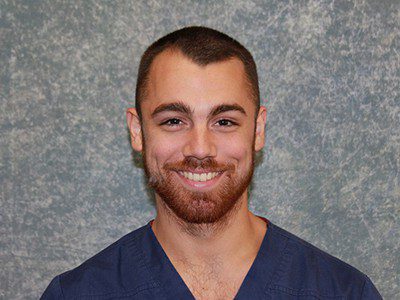 "The program prepared me very well for working in the medical field."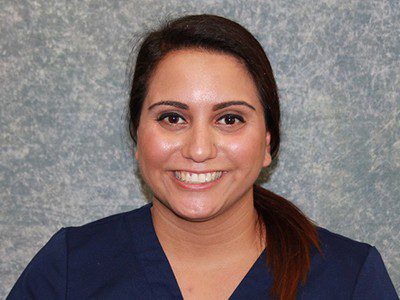 "The clinical practice was very strong."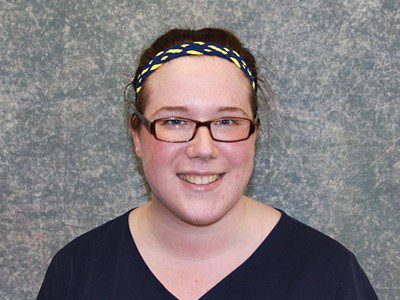 "Based on my work experience, the clinical rotation and externship are strengths of the program."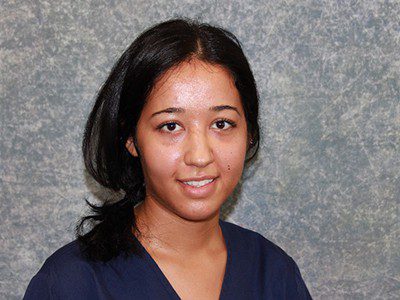 "I was taught excellent communication skills."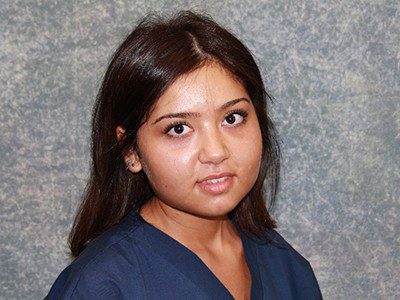 "The instructors were always there for us.  The program is perfect."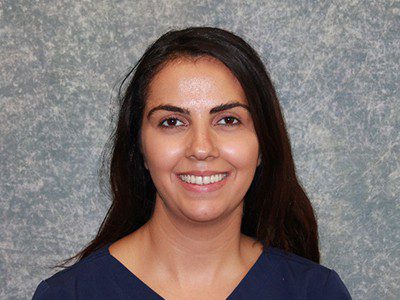 "Helpful teachers.  Prepared me well for employment."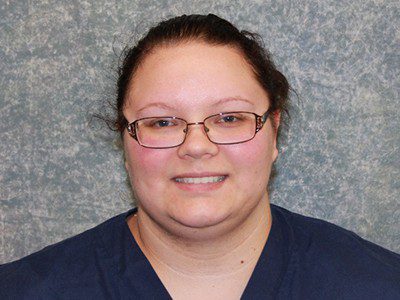 "Based on my work experience, the "marking & measuring" skills were a strength of the program."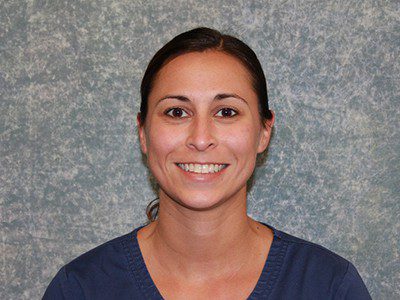 "The teachers working in the field makes the program strong."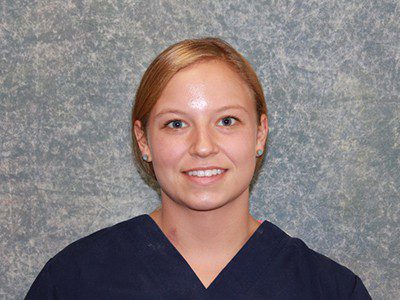 "I really enjoyed the program.  It changed my life.  I couldn't be happier in the field that I'm in right now."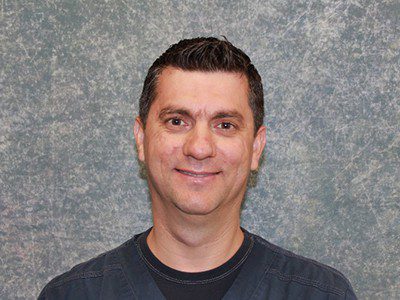 "I found the equipment at school was up-to-date, just like the workplace."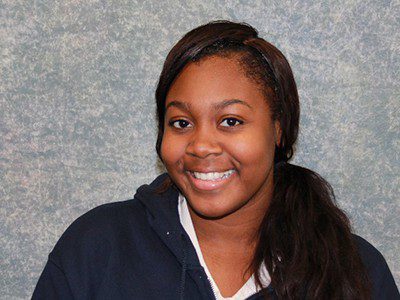 "The teachers explain the material very well."
"I loved this year at Carnegie Institute!  People care about you and want you to succeed, I would highly recommend this school to anyone."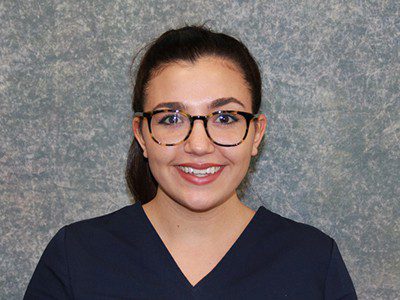 "The extreme push for professionalism and positivity!"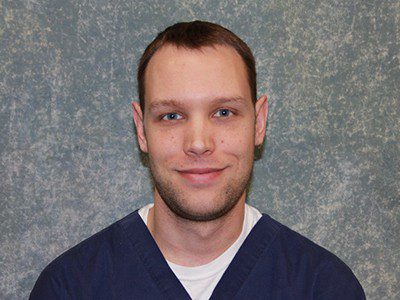 "Hands on learning through externship was excellent."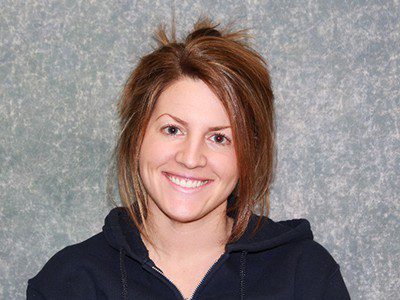 "Starting the clinical rotation early into the program and the hands-on experience with devices helped prepare me for my job."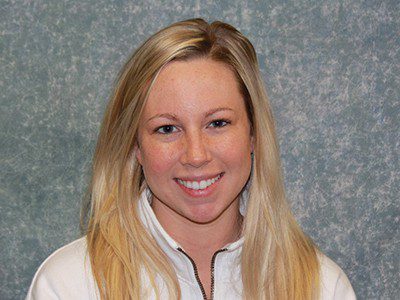 "I always recommend Carnegie to others!  Best decision I ever made."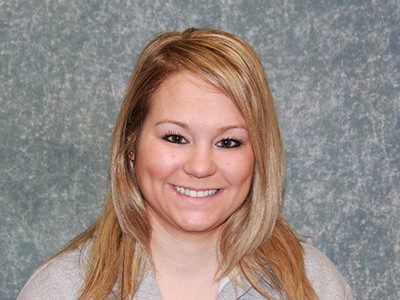 "The lectures and hands-on classroom experiences prepared me well for the clinical setting."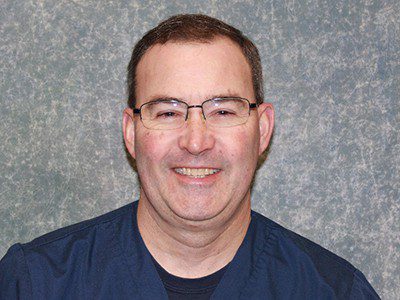 "The hands on equipment made for a good clinical experience."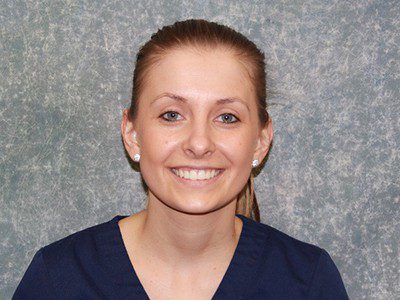 "Exposing us to the equipment before using at the hospitals was very helpful, and we received a lot of information that prepared us for the clinicals."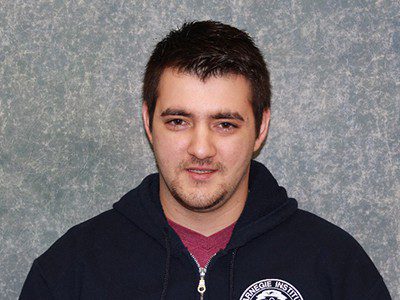 "The program prepared us to get right in with the other cath lab techs."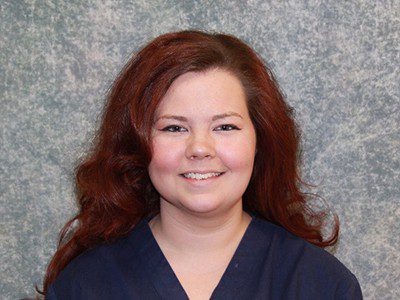 "Strong hands on in venipuncture and nursing arts skills helped me when I started my externship."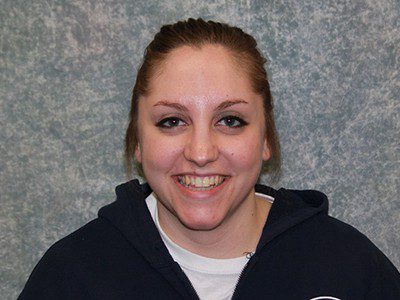 "This program is spectacular, I feel totally prepared to tackle my future as a sonographer because of this program."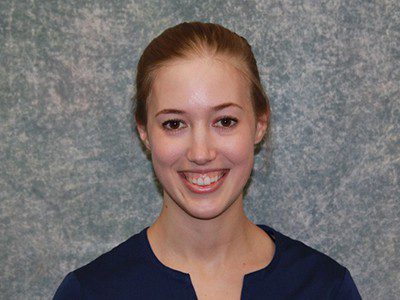 "This program prepared me for everything I have encountered so far in the clinical setting."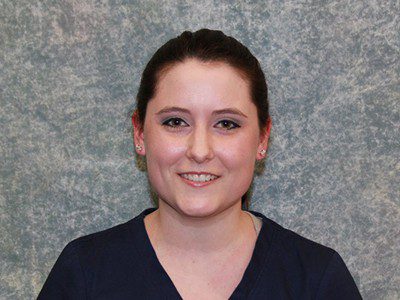 "Lots of one-on-one scan time with instructors and plenty of time to prepare before going to clincial sites."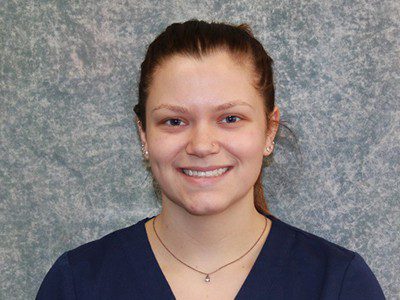 "Great program! I feel job ready and confident."