Pacemaker/ICD Technician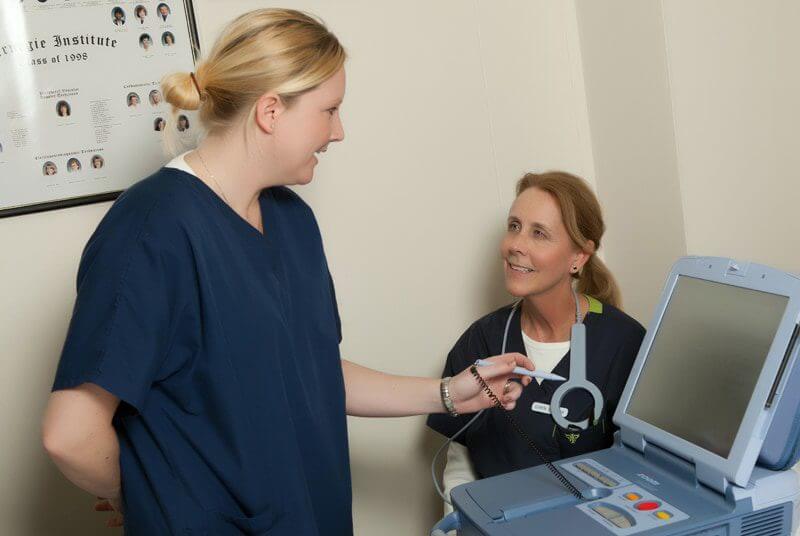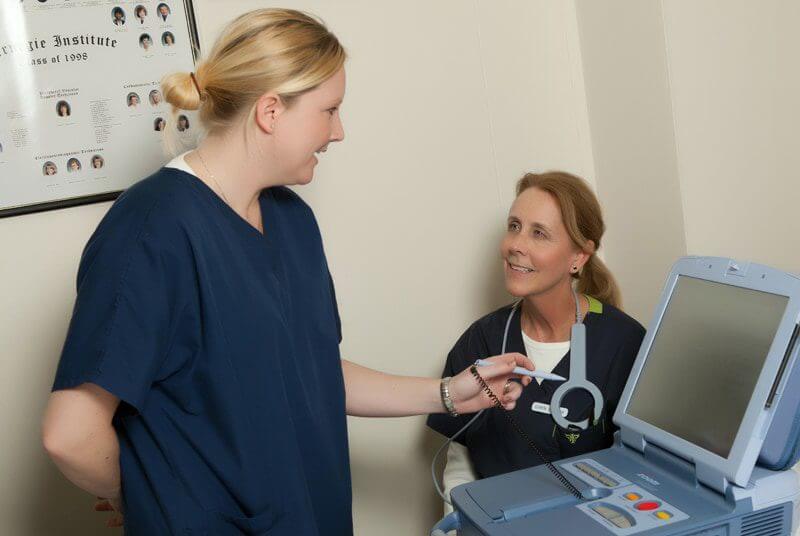 Cardiac pacing is a widely accepted treatment for patients with a malfunctioning natural pacemaker, which causes the heartbeat to be too fast, too slow, irregular, or to present a blocked electrical pathway. In addition to being a life-saving procedure, pacemaker implantation restores regular heart rhythm and improves patient quality of life. The Pacemaker/ICD Technician is trained to participate in the care of patients requiring cardiac device therapy.
The core curriculum in the Pacemaker/ICD Technician Program includes anatomy and physiology, basic and advanced electrocardiography, cardiac pharmacology, fundamentals of physics, IV administration, BLS, vital signs, and basic medical electronics and instrumentation. This program provides an understanding of diagnostic and therapeutic procedures in ECG, exercise stress testing, telemetry, and pacemaker analysis.
As students progress, they will gain knowledge of normal and abnormal electrophysiology, heart block, and the electrical conduction system. Training explores terminology, critical thinking, and decision-making skills related to the use of cardiac devices in the treatment of bradycardias, tachycardias, and as an adjunct in the treatment of congestive heart failure. The student will recognize normal device function and will be prepared to utilize special features to optimize therapy. Student will be trained to identify complications of pacing therapy and to evaluate patient's symptoms. Focus is placed on recognition and correction of problems encountered with device therapy.
Specialized classes emphasize the pacing system, pulse generator, and implantation procedure for permanent pacing. Significance of hemodynamics during single, dual, and biventricular pacing and programming are presented. Concepts related to the implantable cardioverter defibrillator (ICD) are thoroughly studied.
The clinical/externship rotation is an integral part of the training program. Eligible students are assigned to a school-approved clinical site by the Program Director. Students will maintain this rotation until all required hours have been successfully completed within the allotted time frame. Site visits to hospitals are conducted on a regular basis by school clinical site coordinator to assess the satisfactory progress of the student.
Due to the technical nature of this program, students must have prior allied health training, recent clinical work experience, and college credits in anatomy & physiology, math, and science.
The knowledge and skills acquired prepare students for responsible career entry level positions as a Pacemaker/ICD Technician in pacemaker clinics and industry.
Textbooks & Reference Manuals
| Publisher | Title | Author | ISBN | Price |
| --- | --- | --- | --- | --- |
| Lippincott | ECG Workout Book | Huff | 978-1-4511-1553-6 | $47.95 |
| Elsevier | Drugs for the Heart | Opie | 978-1-4557-3322-4 | $74.95 |
| Elsevier | Anatomy & Physiology, 9th Edition | Patton/Thibodeau | 978-0-3232-9883-4 | $123.50 |
| Blackwell Publishing | Cardiac Pacing and ICD's | Fogros | 978-0-4706-7423-9 | $79.95 |
| Carnegie Institute | Pacemaker Recognition & Interpretation | Carnegie Institute | | $18.70 |