Medical Business Specialist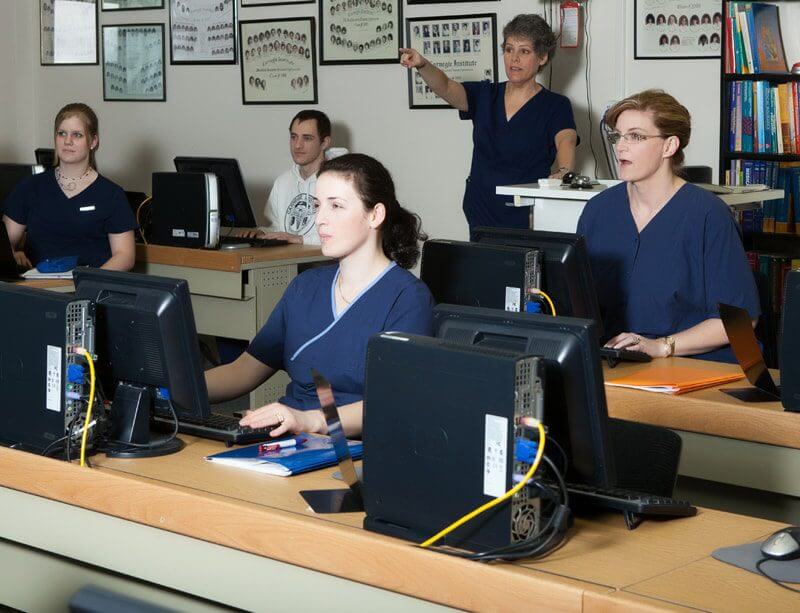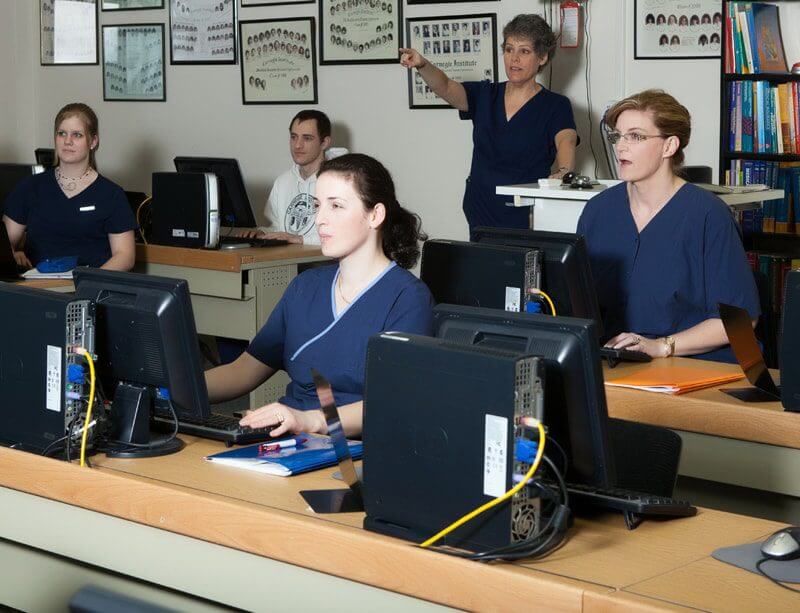 Do you receive personal satisfaction from working with people, have an interest in healthcare, and enjoy administrative responsibilities? If so, you may direct your interests toward focused training as a Medical Business Specialist.
This program combines directed study and supervised laboratory applications to prepare students for responsible career positions in healthcare services. While in training, students gain experience, confidence, and a working knowledge of anatomy & physiology, medical language skills, and medical office procedures that include computer applications, electronic medical records (EMR), insurance billing, office triage, appointment scheduling, and telephone techniques.
Human relations skills and effective written and verbal communication are developed as students learn to apply professional protocol during interactions with patients and family, physicians and staff.
The Medical Business Specialist utilizes medical language skills related to general and specialty practices, pharmacology, laboratory medicine, and diagnostic imaging. Medical reports including history and physicals, discharge summaries, and chart notes are incorporated in the program.
Students gain a practical understanding of computer applications while learning and developing skills in Microsoft Word, Microsoft Access, Spreadsheets, EMR, and Internet literacy. Medical language skills are applied to accurately process and submit insurance claims utilizing CPT, ICD-10-CM, and HCPCS coding references. Specialized instruction is provided in the concepts of medical insurance billing, managed care, and third-party claims. The organization and maintenance of filing systems and patients' medical records are presented.
Medical office procedures include appointment scheduling, accounts receivable/payable, banking, record keeping, collecting outstanding accounts, and business communications. Medical Law & Ethics provides insight into the scope of practice and the importance of patient confidentiality, HIPAA, and required documentation for the medical field.
The working knowledge and skills of a Carnegie trained Medical Business Specialist are flexible, highly marketable, and applicable to medical settings and career entry responsibilities in medical offices, clinics, urgent care facilities, hospitals, and industry related positions.
Textbooks & Reference Manuals
| Publisher | Title | Author | ISBN | Price |
| --- | --- | --- | --- | --- |
| Elsevier | Administrative Medical Assisting | Adams | 978-0323289746 | $99.95 |
| F.A. Davis | Taber's Dictionary | F.A. Davis | 978-0-8036-2977-6 | $45.95 |
| Elsevier | The A & P Learning System | Applegate | 978-1-4377-0393-1 | $64.10 |